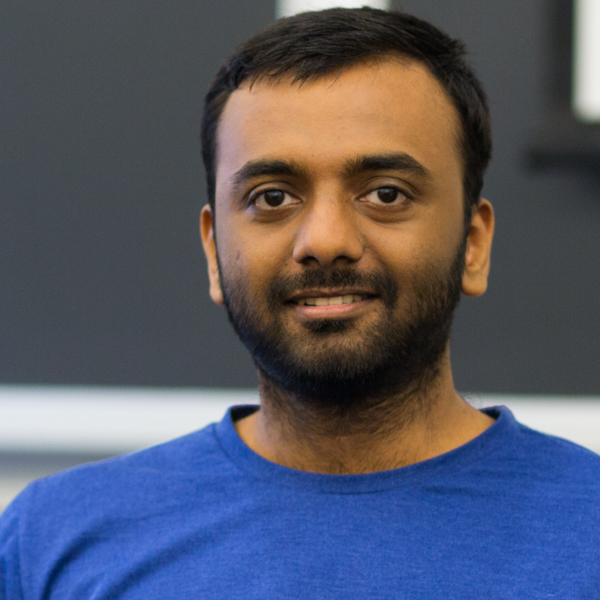 PhD Candidate
Khoury College of Computer Sciences
Northeastern University
varma.ak@northeastern.edu
---
About me
I am a fourth year PhD candidate working with Dr. Ravi Sundaram in the Theory Group at Northeastern University. I am interested in understanding the theoretical aspects of problems arising in Computer Science, in particular problems related to overparametrization and generalization in deep learning. I have previously worked on complexity of some graph theoretic problems related to inference of graph structures from node properties.
Before joining NEU, I completed my B.Tech. degree (2013-2017) in Information and Communication Technology from DAIICT, Gandhinagar, India. I also got a minor in Computational Sciences and still have some interest in areas like High Performance Computing, Complex Networks, and Modelling and Simulation.
Research
I have worked on the following problems in the past (some ongoing):
Realization Problems on Reachability Sequences: We give hardness proofs via involved NP-Complete reductions and provide both randomized and deterministic approximation algorithms for the problem. (Accepted at COCOON 2020; the video of the talk (MP4); the slides of the talk (PDF); the paper (PDF))
Attention improves concentration when learning node embeddings: Designed an attention-based architecture that generates embeddings for search queries which beats memory based architectures; proved theoretical results explaining this out-performance. (Under submission, arXiv link)
Linearization of control flow graphs (CFGs) in compilers to minimize time and energy usage of programs. NP-Completeness of linearization of general CFGs and Treewidth-based dynamic programming algorithms for reducible CFGs. (Experimental component ongoing)
Simulating random walks on graphs in the streaming model. (Ongoing)
Matching workers to tasks in a crowdsourcing setting. (Ongoing)
---
Resume
My most recent resume can be found here (Updated July 2020).
---
Conferences and Workshops
---
Teaching
I was the head Teaching Assistant for the graduate Algorithms (CS5800) course offered in Fall 2019 at Northeastern University, which contained approximately 200 students. I was responsible for problem sets, and was involved in recitation sessions and creating exams. I also taught a few lectures during the course.
In the past (Jul - Nov 2016) I have also been a Teaching Assistant for an undergraduate High Performance Computing course offered to juniors. Experiences in teaching this course lead to the development of a web-based platform to aid HPC education. Details can be found in the following journal article or on arXiv. This was joint work with Bhaskar Chaudhury, Yashwant Keswani, Yashodhan Mohan Bhatnagar and Samarth Parikh.
---
Other Links
Miscellany
My Emacs config idea h/t

Some of my favorite built-in parts of Emacs include: Ido, Dired, TRAMP, Keyboard Macros, Org+Agenda and most importantly the beautiful self documentation.
Some packages of note I use from MELPA include: Magit, AUCTex, PDF Tools, Notmuch.
Fun fact: The square and triangles in the ICTS logo provide a visual proof of the Pythagoras theorem. For more fun, here is a page with over a hundred proofs of the Pythogoras theorem.
Idea from: https://morganastra.me/tools-I-use.html, which does have some nice tools listed, none of which I use (unless you count Vimium, which is similar to Vimperator). I only list Emacs since I spend most of my time in there and don't have particularly strong views about any other tool.
---
Last modified: January 15, 2021